BECOME A COASTAL SOURCE DEALER
Curious about Coastal Source? Explore the benefits of becoming a dealer and schedule a FREE 30-minute consultation with a Coastal Source representative.
DELIVERING VALUE WITH COASTAL SOURCE
Dive in to Coastal Source's Founder & President, Franco D'Ascanio's tips for successfully selling high-value outdoor lighting and audio to the luxury buyer.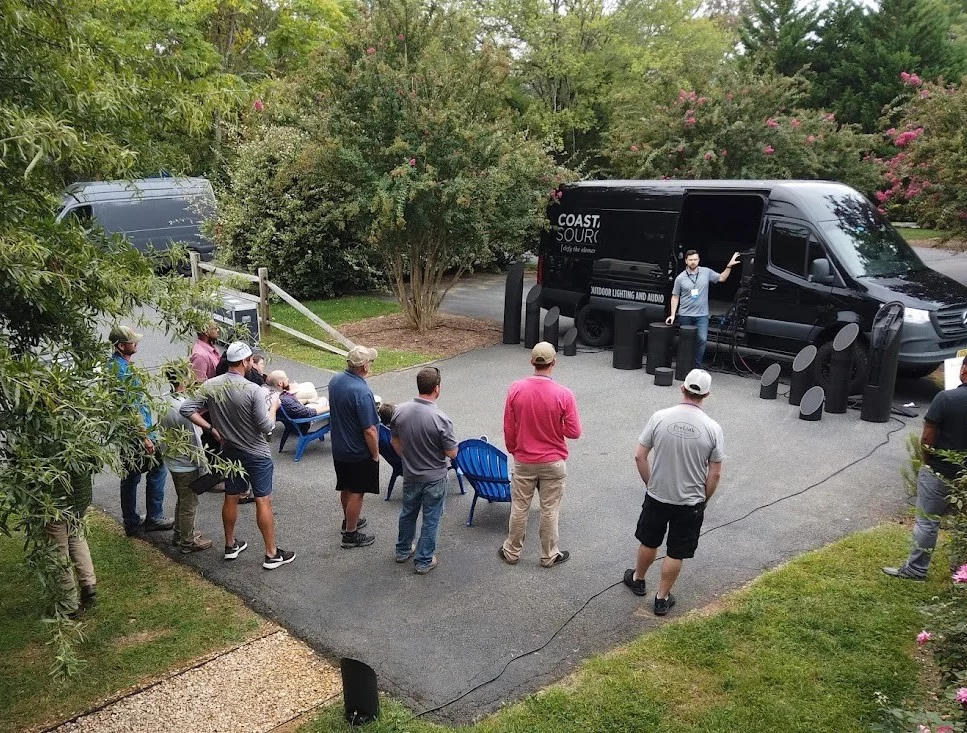 Live with and get to know your Coastal Source audio system(s) with our informative demo.
This is a great way to view our products in their element to see their full potential and a great way to get clients excited about their backyard.
Demonstrating outdoor lighting and outdoor audio to your client is essential in closing the sale and, in many cases, upselling more products.
Download our FAQ document to get answers to some of the most common questions our new dealers have for the Coastal Source team.